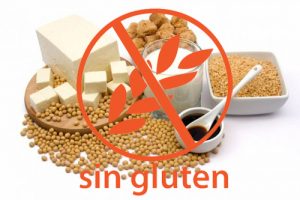 Are you coeliac or gluten-intolerant?
Here at Casa de la Lonja Apartments our aim is to ensure the perfect holiday for all our guests.
And for that food is of the utmost importance. This can be a problem for coeliacs, so here is a list of places nearby with gluten-free options:
Carmela:
With restaurants throughout the city you can choose from the multiple options available in the centre:
– El Pescaito de Carmela:
Very close to the Plaza Bib-Rambla, you can choose from a wide selection of fish, seafood and rice dishes. 95% of their menu is suitable for coeliacs and they also have gluten-free desserts.
– Carmela restaurant:
One of the best placed bars in the city. Half their dishes are 100% gluten-free, but they also give you the option of adapting those containing gluten, so you will have no problems at all eating here.
El Piano:
In the centre of Realejo, here you can enjoy a vast range of gluten-free, vegan and nut-free dishes.
Restaurante Aparicio's:
Still close to the centre, practically the entire menu is gluten-free, including the beer.
La Alacena de las Monjas:
One of the best restaurants in Granada, offering a wide variety of gluten-free dishes.
As there new bars are opening all the time in Granada, we will keep updating this entry.
Greetings!